Gabapentin capsules, tablets, and oral solution are used along with other medications to help control certain types of seizures in people who have epilepsy. Gabapentin capsules, tablets, and oral solution are also used to relieve the pain of postherpetic neuralgia (PHN; the burning, stabbing pain or aches that may last for months or years after an attack of shingles).
Gabapentin extended-release tablets (Horizant) are used to treat restless legs syndrome (RLS; a condition that causes discomfort in the legs and a strong urge to move the legs, especially at night and when sitting or lying down). Gabapentin is in a class of medications called anticonvulsants. Gabapentin treats seizures by decreasing abnormal excitement in the brain.
Gabapentin relieves the pain of PHN by changing the way the body senses pain. It is not known exactly how gabapentin works to treat restless legs syndrome.
Gabapentin is also sometimes used to relieve the pain of diabetic neuropathy (numbness or tingling due to nerve damage in people who have diabetes), and to treat and prevent hot flashes (sudden strong feelings of heat and sweating) in women who are being treated for breast cancer or who have experienced menopause ("change of life", the end of monthly menstrual periods). Talk to your doctor about the risks of using this medication for your condition.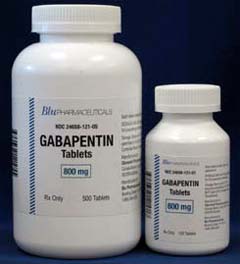 Risk of suicidal thoughts or behaviors
Some people experience thoughts of suicide or exhibit suicidal behavior when taking gabapentin or other anticonvulsants.
If a person or their loved one notices changes in mood or behavior, they should contact a doctor immediately.
Interactions with other medications and substances
Gabapentin can interact with other prescription or over-the-counter medications, vitamins, and herbal supplements.
Be sure to give the doctor a full list of current medications and supplements before taking gabapentin.
Results of a 2017 review suggest that the following are the main substances that interact with the drug:
caffeine, which is present in tea, coffee, and cola
ethacrynic acid, a diuretic
losartan, a medication for high blood pressure
magnesium oxide, a mineral supplement and antacid
mefloquine, an antimalarial drug
morphine, an opioid pain medication
phenytoin, an anti-seizure medication
If gabapentin causes sleepiness, speak to the doctor before taking other medications that can also cause drowsiness, including:
antianxiety medications
antidepressants
antihistamines
cold and flu medications
muscle relaxers
narcotics (pain medications)
sleeping pills
Neurontin is the trade name for the generic drug gabapentin. It is useful as an anti-epileptic drug and as an analgesic, particularly for pain of the neuropathic or neurogenic type. (pain from irritation or inflammation of nerves). When used for controlling epilepsy, it is usually used in conjunction with another anti-epileptic drug. It is used much more extensively in the medical field to treat pain than it is to treat epilepsy.
The chemical structure of gabapentin is related that of gamma-aminobutyric acid (GABA) which is a neurotransmitter in the brain. The exact mechanism as to how gabapentin controls epilepsy and relieves pain is unknown, but it probably acts like the neurotransmitter GABA.
Gabapentin side effects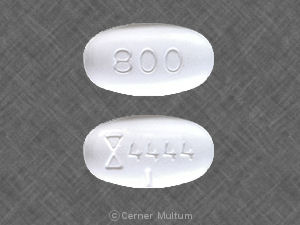 Get emergency medical help if you have any of these signs of an allergic reaction to gabapentin: hives; fever; swollen glands; painful sores in or around your eyes or mouth; difficulty breathing; swelling of your face, lips, tongue, or throat.
Report any new or worsening symptoms to your doctor, such as: mood or behavior changes, anxiety, depression, or if you feel agitated, hostile, restless, hyperactive (mentally or physically), or have thoughts about suicide or hurting yourself.
Call your doctor at once if you have:
increased seizures;
fever, swollen glands, body aches, flu symptoms;
skin rash, easy bruising or bleeding, severe tingling, numbness, pain, muscle weakness;
upper stomach pain, loss of appetite, dark urine, jaundice (yellowing of the skin or eyes);
chest pain, irregular heart rhythm, feeling short of breath;
confusion, nausea and vomiting, swelling, rapid weight gain, urinating less than usual or not at all;
new or worsening cough, fever, trouble breathing;
rapid back and forth movement of your eyes; or
severe skin reaction — fever, sore throat, swelling in your face or tongue, burning in your eyes, skin pain, followed by a red or purple skin rash that spreads (especially in the face or upper body) and causes blistering and peeling.
Some side effects are more likely in children taking gabapentin. Contact your doctor if the child taking this medication has any of the following side effects:
changes in behavior;
memory problems;
trouble concentrating; or
acting restless, hostile, or aggressive.
Common gabapentin side effects may include:
dizziness, drowsiness;
dry mouth, blurred vision;
headache;
diarrhea; or
swelling in your hands or feet.
This is not a complete list of side effects and others may occur. Call your doctor for medical advice about side effects. You may report side effects to FDA at 1-800-FDA-1088.
(Visited 82 times, 1 visits today)