Neurontin® (Gabapentin ) is another Epilepsy medication that is being used as an effective preventive or prophylactic Migraine regiment. As Migraine and Epilepsy are Related diseases, this is actually a sound approach. Neurontin® is an antiepileptic drug, prescribed as adjunctive therapy in the treatment of partial seizures with and without secondary generalization in patients over 12 years of age with epilepsy. Neurontin is also indicated as adjunctive therapy in the treatment of partial seizures in pediatric patients age 3-12 years.. It is typically added to the treatment regimen when other drugs fail to fully control a patient's attacks.
Gabapentin is quite effective in the treatment of cluster and chronic daily headaches. Most people achieve the reduction of headache frequency within 1-2 weeks.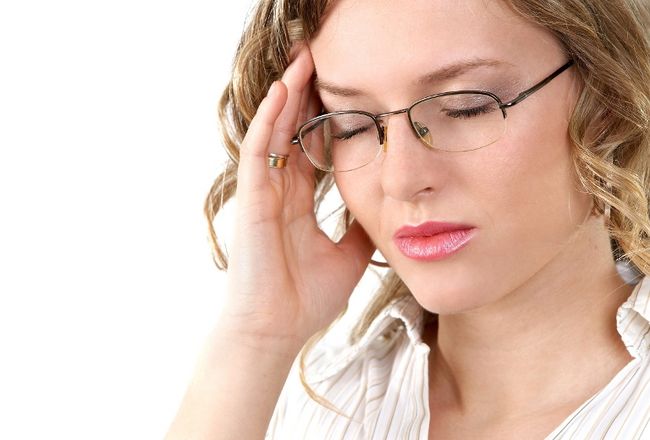 In one study, eight patients with intractable cluster headache were headache-free at a maximum of 8 days after starting gabapentin at the daily dose of 900 mg4. Patients with the episodic type remained headache-free at 3 months after discontinuation of therapy. Patients with chronic cluster were headache-free during the 4 months after initiation of treatment while taking this medication.
The longest period of being continuously headache free on gabapentin was 18 months.
Gabapentin is used for migraine prevention and treatment. It reduces the frequency of headaches, pain intensity, and the use of symptomatic medications. Gabapentin is a good preventive therapy for migraines refractory to other medications.
The double-blind study of 143 patients evaluated gabapentin for migraine prophylaxis. After 3 months the patients taking gabapentin had a reduction of the migraine frequency by 1.5 migraines per month (or by 35.7%) compared with a reduction of 0.6 migraines per month for the placebo group. Also, gabapentin reduced the headache frequency by 50% or greater in 45% patients compared with only 16% patients on placebo.
Gabapentin dosage: 1,200 mg to 2,400 mg per day divided in three doses.
Gabapentin is an effective prophylactic agent for patients with migraine. In addition, gabapentin appears generally well tolerated with mild to moderate somnolence and dizziness.
http://www.ncbi.nlm.nih.gov/pubmed/11251695
What is Migraine ?
A migraine is a headache that can cause severe throbbing pain or a pulsing sensation, usually on one side of the head. It's often accompanied by nausea, vomiting, and extreme sensitivity to light and sound. Migraine attacks can last for hours to days, and the pain can be so severe that it interferes with your daily activities.
For some people, a warning symptom known as an aura occurs before or with the headache. An aura can include visual disturbances, such as flashes of light or blind spots, or other disturbances, such as tingling on one side of the face or in an arm or leg and difficulty speaking.
Medications can help prevent some migraines and make them less painful. The right medicines, combined with self-help remedies and lifestyle changes, might help.
Types of migraines
People can also experience different types of migraines. Here are the most common:
Migraine without aura. This is the most common type of migraine, accounting for 70% to 90% of all migraines experienced. Many people will have one of these at some point in their lives. This migraine has no warning; it just comes on suddenly and starts at phase 3 (attack).

Migraine with aura. About 25% of migraine sufferers have this kind of migraine. While they may not go through the prodrome phase, they do experience the aura phase. This can be helpful for some, as it gives you a warning and can help you gauge when to take acute treatments.

Cluster migraine. This type of migraine happens more frequently to men, but we're not sure how many people experience it. Cluster migraines don't last as long as other types of migraines, but they can be much more painful and happen multiple times in a day. These migraines tend to come and go, happening for weeks or months at a time and then not returning for months or years. They are also the most difficult type of migraine to treat.
What is the Symptoms of Migraine ?
Migraines, which affect children and teenagers as well as adults, can progress through four stages: prodrome, aura, attack and post-drome. Not everyone who has migraines goes through all stages.
Prodrome
One or two days before a migraine, you might notice subtle changes that warn of an upcoming migraine, including:
Constipation
Mood changes, from depression to euphoria
Food cravings
Neck stiffness
Increased urination
Fluid retention
Frequent yawning
Aura
For some people, an aura might occur before or during migraines. Auras are reversible symptoms of the nervous system. They're usually visual but can also include other disturbances. Each symptom usually begins gradually, builds up over several minutes and can last up to 60 minutes.
Examples of migraine auras include:
Visual phenomena, such as seeing various shapes, bright spots or flashes of light
Vision loss
Pins and needles sensations in an arm or leg
Weakness or numbness in the face or one side of the body
Difficulty speaking
Attack
A migraine usually lasts from 4 to 72 hours if untreated. How often migraines occur varies from person to person. Migraines might occur rarely or strike several times a month.
During a migraine, you might have:
Pain usually on one side of your head, but often on both sides
Pain that throbs or pulses
Sensitivity to light, sound, and sometimes smell and touch
Nausea and vomiting
What causes migraines?
Researchers believe that migraine has a genetic cause. There are also a number of factors that can trigger a migraine. These factors vary from person to person, and they include
Stress
Anxiety
Hormonal changes in women
Bright or flashing lights
Loud noises
Strong smells
Medicines
Too much or not enough sleep
Sudden changes in weather or environment
Overexertion (too much physical activity)
Tobacco
Caffeine or caffeine withdrawal
Skipped meals
Medication overuse (taking medicine for migraines too often)
Some people have found that certain foods or ingredients can trigger headaches, especially when they are combined with other triggers. These foods and ingredients include
Alcohol
Chocolate
Aged cheeses
Monosodium glutamate (MSG)
Some fruits and nuts
Fermented or pickled goods
Yeast
Cured or processed meats
Who is at risk for migraines?
About 12% of Americans get migraines. They can affect anyone, but you are more likely to have them if you
Are a woman. Women are three times more likely than men to get migraines.
Have a family history of migraines. Most people with migraines have family members who have migraines.
Have other medical conditions, such as depression, anxiety, bipolar disorder, sleep disorders, and epilepsy.
How are migraines diagnosed?
To make a diagnosis, your health care provider will
Take your medical history
Ask about your symptoms
Do a physical and neurological exam
An important part of diagnosing migraines is to rule out other medical conditions which could be causing the symptoms. So you may also have blood tests, an MRI or CT scan, or other tests.
How are migraines treated?
There is no cure for migraines. Treatment focuses on relieving symptoms and preventing additional attacks.
There are different types of medicines to relieve symptoms. They include triptan drugs, ergotamine drugs, and pain relievers. The sooner you take the medicine, the more effective it is.
There are also other things you can do to feel better:
Resting with your eyes closed in a quiet, darkened room
Placing a cool cloth or ice pack on your forehead
Drinking fluids
There are some lifestyle changes you can make to prevent migraines:
Stress management strategies, such as exercise, relaxation techniques, and biofeedback, may reduce the number and severity of migraines. Biofeedback uses electronic devices to teach you to control certain body functions, such as your heartbeat, blood pressure, and muscle tension.
Make a log of what seems to trigger your migraines. You can learn what you need to avoid, such as certain foods and medicines. It also help you figure out what you should do, such as establishing a consistent sleep schedule and eating regular meals.
Hormone therapy may help some women whose migraines seem to be linked to their menstrual cycle
If you have obesity, losing weight may also be helpful
If you have frequent or severe migraines, you may need to take medicines to prevent further attacks. Talk with your health care provider about which drug would be right for you.
Certain natural treatments, such as riboflavin (vitamin B2) and coenzyme Q10, may help prevent migraines. If your magnesium level is low, you can try taking magnesium. There is also an herb, butterbur, which some people take to prevent migraines. But butterbur may not be safe for long-term use. Always check with your health care provider before taking any supplements.
Which Drugs can Prevent Migraine ?
It's the best situation: Stop a migraine before it starts. To do that, your doctor may consider these types of prescription drugs.Anti-seizure drugs. Valproate and topiramate (Topamax, Qudexy XR, others) might help if you have less frequent migraines, but can cause side effects such as dizziness, weight changes, nausea and more. These medications are not recommended for pregnant women or women trying to get pregnant.Anticonvulsants. These are medicines that prevent or reduce seizures. Your doctor may recommend topiramate (Qudexy XR, Topamax) or valproic acid (Depakene, Depakote) to prevent headaches. Anti-seizure drugs could make you sleepy. You may also find it harder to focus.Beta-blockers. These relax your blood vessels. They're often prescribed to control blood pressure. For migraines, your doctor may suggest atenolol (Tenormin), metoprolol (Lopressor, Toprol XL), nadolol (Corgard), propranolol (Inderal, Inderal LA, Inderal XL, InnoPran), or timolol. Side effects include feeling depressed and having problems during sex.

Botulinum toxin (Botox). A doctor can inject small amounts around your face and scalp every 3 months to keep migraines from happening. This treatment is approved only for people who have headaches at least 15 days a month. The more often you have migraines, the better Botox seems to help.

Calcium-channel blockers. These include diltiazem (Cardizem, Cartia, Tiazac) and verapamil (Calan, Covera HS, Verelan). They ease the narrowing of your blood vessels and are also given to treat heart disease. Side effects can include constipation and low blood pressure.
Antidepressants. Your doctor may prescribe tricyclic antidepressants (TCAs) like amitriptyline (Elavil) or nortriptyline (Aventyl, Pamelor). Some people gain weight and feel very tired when they take these. TCAs can also cause severe problems if you have heart disease or are pregnant. Research suggests that selective serotonin and norepinephrine reuptake inhibitors (SNRIs) such as duloxetine (Cymbalta) and venlafaxine (Effexor XR) may also help prevent migraines.CGRP inhibitors. CGRP (calcitonin gene-related peptide) is a molecule involved in causing migraine pain. CGRP inhibitors are a new class of drugs that block the effects of CGRP. Atogepant (Qulipta), eptinezumab (Vyepti), erenumab (Aimovig), fremanezumab (Ajovy), and galcanezumab (Emgality) are approved to prevent migraine attacks. You give yourself a shot once a month with a pen-like device. Mild pain and redness at the injection site are the most common side effects. The long-term safety of CGRPs is unknown.NSAIDs and triptans. If you're prone to migraines around your period, your doctor may have you take nonsteroidal anti-inflammatory drugs (NSAIDs), like naproxen (Anaprox, Naprosyn) or certain triptans, typically used to stop migraines once they've started, each month. You may be able to stave off an attack if you start a few days before your menstrual cycle starts and then stop a few days after your flow begins.Blood pressure-lowering medications. These include beta blockers such as propranolol (Inderal, InnoPran XL, others) and metoprolol tartrate (Lopressor). Calcium channel blockers such as verapamil (Verelan) can be helpful in preventing migraines with aura.

CGRP monoclonal antibodies.Erenumab-aooe (Aimovig), fremanezumab-vfrm (Ajovy), galcanezumab-gnlm (Emgality), and eptinezumab-jjmr (Vyepti) are newer drugs approved by the Food and Drug Administration to treat migraines. They're given monthly or quarterly by injection. The most common side effect is a reaction at the injection site.
Which Supplements Can Prevent Migraine ?
Supplements may refer to minerals, vitamins, and other substances. People typically take these to promote their overall health or fill nutritional voids in their diet.
Although some people use supplements to help manage migraine, there is limited evidence to suggest that they are helpful for this purpose.
In an older study from 2009Trusted Source, researchers did note that supplements including one or more of the following may help people manage migraine:
alpha-lipoic acid
Petasites hybridus
feverfew
However, to prevent potential interactions, a person should talk with a doctor before taking a new supplement — especially if they are already taking other supplements or medications.
How to Treat Migraine ?
During an attack
Most people find that sleeping or lying in a darkened room is the best thing to do when having a migraine attack.
Others find that eating something helps, or they start to feel better once they have been sick.
Painkillers
Many people who have migraines find that over-the-counter painkillers, such as paracetamol, aspirin and ibuprofen, can help to reduce their symptoms.
They tend to be most effective if taken at the first signs of a migraine attack, as this gives them time to absorb into your bloodstream and ease your symptoms.
It's not advisable to wait until the headache worsens before taking painkillers, as it's often too late for the medicine to work.
Tablets you dissolve in a glass of water (soluble painkillers) are a good alternative because they're absorbed quickly by your body.
If you cannot swallow painkillers because of nausea or vomiting, suppositories may be a better option. These are capsules that are inserted into the bottom.
CautionsWhen taking over-the-counter painkillers, always make sure you read the instructions on the packaging and follow the dosage recommendations.
Children under 16 should not take aspirin unless it's under the guidance of a healthcare professional.
Aspirin and ibuprofen are also not recommended for adults who have a history of stomach problems, such as stomach ulcers, liver problems or kidney problems.
Taking any form of painkiller frequently can make migraines worse. This is sometimes called a medication overuse headache or painkiller headache.
Speak to a GP if you find yourself needing to use painkillers repeatedly or over-the-counter painkillers are not effective.
They may prescribe stronger painkillers or recommend using painkillers along with triptans.
If they suspect the frequent use of painkillers may be contributing your headaches, they may recommended that you stop using them.
Triptans
If ordinary painkillers are not helping to relieve your migraine symptoms, you should make an appointment to see a GP.
They may recommend taking painkillers in addition to a type of medicine called a triptan, and possibly anti-sickness medicine.
Triptan medicines are a specific painkiller for migraine headaches. They're thought to work by reversing the changes in the brain that may cause migraine headaches.
They cause the blood vessels around the brain to narrow (contract). This reverses the widening of blood vessels that's believed to be part of the migraine process.
Triptans are available as tablets, injections and nasal sprays.
Common side effects of triptans include:
warm sensations
tightness
tingling
flushing
feelings of heaviness in the face, limbs or chest
Some people also experience feeling sick, a dry mouth and drowsiness.
These side effects are usually mild and improve on their own.
As with other painkillers, taking too many triptans can lead to a medication overuse headache.
Your GP will usually recommend having a follow-up appointment once you have finished your first course of treatment with triptans.
This is so you can discuss their effectiveness and whether you had any side effects.
If the medicine was helpful, treatment will usually be continued.
If they were not effective or caused unpleasant side effects, your GP may try prescribing a different type of triptan as how people respond to this medicine can be highly variable.
Anti-sickness medicines
Anti-sickness medicines, known as anti-emetics, can successfully treat migraine in some people even if you do not experience feeling or being sick.
These are prescribed by a GP, and can be taken alongside painkillers and triptans.
As with painkillers, anti-sickness medicines work better if taken as soon as your migraine symptoms begin.
They usually come in the form of a tablet, but are also available as a suppository.
Side effects of anti-emetics include drowsiness and diarrhoea.
Combination medicines
You can buy a number of combination medicines for migraine without a prescription at your local pharmacy.
These medicines contain both painkillers and anti-sickness medicines.
If you're not sure which one is best for you, ask your pharmacist.
It can also be very effective to combine a triptan with another painkiller, such as ibuprofen.
Many people find combination medicines convenient.
But the dose of painkillers or anti-sickness medicine may not be high enough to relieve your symptoms.
If this is the case, it may be better to take painkillers and anti-sickness medicines separately. This allows you to easily control the doses of each.
Acupuncture
If medicines are unsuitable or do not help to prevent migraines, you can try acupuncture.
Some GP surgeries offer acupuncture, but most do not, so you may have to pay for it privately.
Evidence suggests a course of up to 10 sessions over a 5- to 8-week period may be beneficial.
(Visited 85 times, 1 visits today)