Butalbital and acetaminophen combination is a pain reliever and relaxant. It is used to treat tension headaches. Butalbital belongs to the group of medicines called barbiturates. Barbiturates act in the central nervous system (CNS) to produce their effects.
When you take butalbital for a long time, your body may get used to it so that larger amounts are needed to produce the same effects. This is called tolerance to the medicine. Also, butalbital may become habit-forming (causing mental or physical dependence) when it is used for a long time or in large doses. Physical dependence may lead to withdrawal side effects when you stop taking the medicine. In patients who get headaches, the first symptom of withdrawal may be new (rebound) headaches.
Some butalbital and acetaminophen combinations also contain caffeine. Caffeine may help to relieve headaches. However, caffeine can also cause physical dependence when it is used for a long time. This may lead to withdrawal (rebound) headaches when you stop taking it.
Butalbital and acetaminophen combination may also be used for other kinds of headaches or other kinds of pain as determined by your doctor.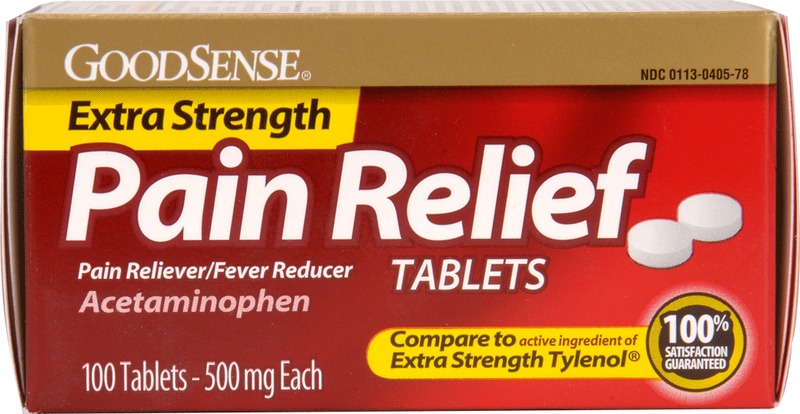 If your medical doctor is using this medicine to treat your pain, your doctor or pharmacist may already be aware of any possible drug interactions and may be monitoring you for them. Do not start, stop, or change the dosage of any medicine before checking with your doctor, health care provider or pharmacist first.
Severe Interactions of butalbital include:
Butalbital has serious interactions with at least 51 different drugs.
Butalbital has moderate interactions with at least 301 different drugs.
Butalbital has mild interactions with at least 127 different drugs.
Butalbital has mild interactions with at least 39 different drugs.
This information does not contain all possible interactions or adverse effects. Therefore, before using this product, tell your doctor or pharmacist of all the products you use. Keep a list of all your medications with you, and share this information with your doctor and pharmacist. Check with your health care professional or doctor for additional medical advice, or if you have health questions, concerns or for more information about this medicine.
Medications known to interact with Fioricet (acetaminophen / butalbital / caffeine)
acetaminophen / propoxyphene
Alcohol (contained in alcoholic beverages) (ethanol)
Alcohol 5% in Dextrose 5% (ethanol)
Alcohol And Dextrose Injections USP Hypertonic (ethanol)
amyl nitrite / sodium nitrite / sodium thiosulfate
anisindione
Arava (leflunomide)
aspirin / caffeine / propoxyphene
Aubagio (teriflunomide)
B
Balacet (acetaminophen / propoxyphene)
Bunavail (buprenorphine / naloxone)
Buprenex (buprenorphine)
buprenorphine
buprenorphine / naloxone
Butrans (buprenorphine)
C
Citanest Forte (epinephrine / prilocaine)
Citanest HCl Plain (prilocaine)
Coumadin (warfarin)
Cyanide Antidote Kit (amyl nitrite / sodium nitrite / sodium thiosulfate)
D
Darvocet A500 (acetaminophen / propoxyphene)
Darvocet-N 100 (acetaminophen / propoxyphene)
Darvocet-N 50 (acetaminophen / propoxyphene)
Darvon (propoxyphene)
Darvon Compound 32 (aspirin / caffeine / propoxyphene)
Darvon Compound-65 (aspirin / caffeine / propoxyphene)
Darvon-N (propoxyphene)
Dehydrated Alcohol (ethanol)
dicumarol
E
Emla (lidocaine / prilocaine topical)
Emla Anesthetic Disc (lidocaine / prilocaine topical)
epinephrine / prilocaine
ethanol
Ethyl Alcohol (ethanol)
H
J
Jantoven (warfarin)
Juxtapid (lomitapide)
K
L
leflunomide
levomethadyl acetate
lidocaine / prilocaine topical
lomitapide
M
mipomersen
Miradon (anisindione)
N
Nithiodote (sodium nitrite / sodium thiosulfate)
O
Oraqix (lidocaine / prilocaine topical)
Orlaam (levomethadyl acetate)
P
Panhematin (hemin)
PC-CAP (aspirin / caffeine / propoxyphene)
PP-Cap (propoxyphene)
prilocaine
Propacet 100 (acetaminophen / propoxyphene)
propoxyphene
Propoxyphene Compound 65 (aspirin / caffeine / propoxyphene)
R
Ranexa (ranolazine)
ranolazine
S
sodium nitrite
sodium nitrite / sodium thiosulfate
sodium oxybate
Suboxone (buprenorphine / naloxone)
Subutex (buprenorphine)
T
teriflunomide
tizanidine
Trycet (acetaminophen / propoxyphene)
W
warfarin
Wygesic (acetaminophen / propoxyphene)
X
Z
Zanaflex (tizanidine)
Zubsolv (buprenorphine / naloxone)
(Visited 38 times, 1 visits today)